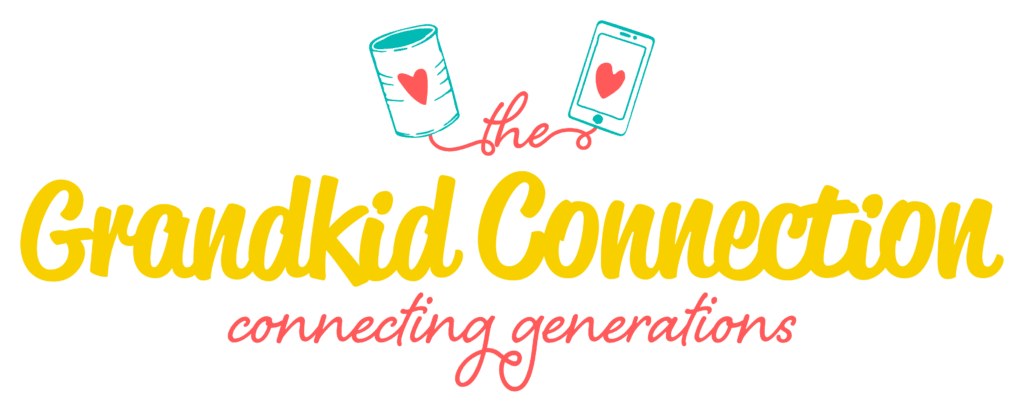 Here you will find all the resources for the activity calendar. Note that not every single day has something on it. Below, I've added links, downloads of printables, additional info, etc. for the items on the calendar, and during the month, I'll add more or updated info. It will be a continuing work in progress. For instance, if something says: Coming Soon!, that just means that I will have the entire resource ready by the date on the calendar. Or there will be times that all the dates are not on there at the beginning of the month, but more will be added throughout the month. You get the idea.
Note: To see the most updated version of this page, make sure you refresh the page each time you visit.
1st – Valentine's Day Craft – Valentine's Tic Tac Toe – Here is a fun and easy craft for all ages. It would also make for a fun game to send to your long distance grandkids.
2nd – Idea Post – 10 Fabulous Valentine's Activities for Kids – Want more fun Valentine's ideas for you and your grandkids? Check out our post for some fun Valentine's activities.
3rd – Quote – Have you caught fire yet?
4th – Snail Mail Idea – Send these cute Valentine's to your grandchildren or make them with the kids! Check out these funny elephants for an easy craft with or for your grandkids!
5th – Quote – What the world need now is LOVE sweet LOVE!
6th – Text – This text will let your teen grandchild know that you can be a trusted person in their life!
7th – Joke – Share this fun chocolate joke with your grands.
8th – Activity – Mama said: "Life is like a box of chocolates. You never know what you're going to get.: Send an assorted box of chocolates to your grandchildren (and get the same one for you). Take turns guessing and tasting and giving it a thumbs up or down.
9th – Craft Idea – Make pipe cleaner heart rings. Here is a short video showing you how to make them.
10th – Game – Heartfelt Music Game – Get some paper hearts (or any other type you want – craft foam, plastic, wood, etc.) and place them around the room. You can place them on tables or chairs, on the wall, on the floor or anywhere they can be seen and reached by all the players. Make sure you have one less heart than the number of players. Choose some music to play. Have each player gather in the middle of the room. Start playing the music. As you do, the players will wander around the room but cannot stop moving. When the music stops, each player tries to put his/her hand on a heart. Only one player can touch each heart. The person who does not have a heart to touch is out. Take away one heart, and play another round. The last player in wins the game. You can alter the game by announcing a specific movement for each round. (Ex. Have the players jump for one round. Have them keep one hand on top of their head during another round.)
11th – Book Idea – Do you love the crayon books? I sure do! Here is one just for Valentine's Day – Love from the Crayons.
12th – Long Distance Idea – Heart-shaped Pizza Delivery – This idea came from the time when my hubby sent a heart-shaped pizza to my work on Valentine's Day. I was surprised and delighted! I'm going to do this for my long-distance grands this year. Just remember to get permission from the parents first so they know it's coming.
13th – Recipe – Strawberry Chex Mix – Sooooo yummy! Here is the recipe from Let's Dish Recipes.
14th- Happy Valentine's Day!! 💕
15th – Text – Another fun text message to send to those teen grands who need to hear that someone is in their corner.
16th – Joke – A fun joke to share with your long distance grands!
17th – Activity – Valentine's Science Fun – CurriculumCastle.com gives some great ideas for science fun.
18th – Quote – Gotta love Nicholas Sparks!
19th – Snail Mail Idea – Find a giant Hershey's Chocolate Kiss (they make a 12oz. one!) or a jar of Hershey's Hugs & Kisses.
20th – Joke – Tell your grands this joke and then play the video of the Lava song.
21st – Legacy Idea – This is a really fun activity to do with your grandchildren. Get one or more of your grands together and go through old photos as you organize them. Tell the kids stories or share memories about what the photo is about – a vacation, a wedding, the first day of school, a house, etc. You may be surprised at just how long the kids will do this activity with you!
23rd – Quote – This quote is very applicable to loving your teen grands. . .and your spouse. Oh geez, I guess it applies to your adult children as well!
24th – Craft – This is a simple craft that you can do in preparation for next month's Dr. Seuss' Birthday celebration on March 2nd. You can use your bookmarks each time you read together. Here is a YouTube video from RedTedArt showing you an easy way to make the bookmarks. Then you can decorate them anyway you like – googly eyes, colorful rainbows, stickers, etc. Have fun being creative with the grandkids!
25th – Explore Online – Use Google Translate to learn how to say I Love You in different languages. You could look up languages that your ancestors may have spoken. There is one that cannot be looked up on Google Translate and it's my favorite and that is ASL or American Sign Language. If you want an bit of an in-depth tutorial on the 3 ways to talk about LOVE in sign language, here is a video that's fun to watch. (You only need to watch it up to about the 4 minute mark. The rest is for teaching purposes.) This way you go a bit deeper exploring online.
26th – Text – This is text is a great way to connect with your grands over a shared memory. Try to think of something that will make you both smile or laugh right out loud!
28th – Joke – See if your grandkids can guess the answer to this joke. It's just a silly conversation starter.