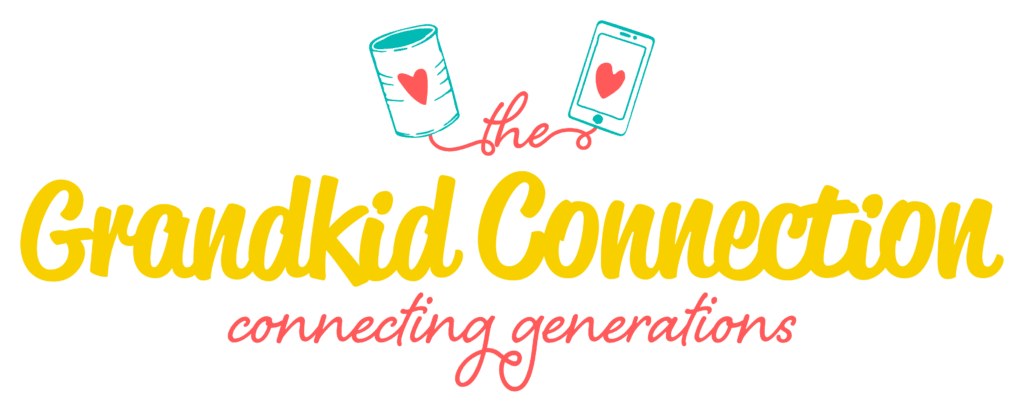 Here you will find all the resources for the activity calendar. Note that not every single day has something on it. Below, I've added links, downloads of printables, additional info, etc. for the items on the calendar, and during the month, I'll add more or updated info. It will be a continuing work in progress. For instance, if something says: Coming Soon!, that just means that I will have the entire resource ready by the date on the calendar. Or there will be times that all the dates are not on there at the beginning of the month, but more will be added throughout the month. You get the idea.
Note: To see the most updated version of this page, make sure you refresh the page each time you visit.
2nd – Play – Play some rhythm games with your grandkids in person or over video chat. One of my favorites to do is called "Sevens." That's because everything is done sets of seven. If you want to explore some others, try to keep your coordination with more handclapping games. Using a metronome to keep the rhythm is helpful. You can find free ones online if you don't have a real one.
3rd – Joke – A great little joke in honor of Mother's Day.
4th – Long Distance Idea – Not the kind you eat. . .the kind you plant! It's fun to send a little something to local or long distance grandkids to mark special occasions. In this case, celebrate the end of the school year by planting some actual Sunflowers! Sunflower seeds need to wait until the ground is warm to plant. Then they will mature just about the time that school begins again. How cool is that? So, the kids will know it's time to go back (or close to it) when they are able to pick and eat the seeds. (See May 31st for the activity.)
5th – Cinco de Mayo/National Day of Prayer – Celebrating Cinco de Mayo is a great way to explore the Mexican culture. Cinco de Mayo is a minor holiday in Mexico, but in the U.S., we've found that it's a great way to honor our Mexican-American population. This is also the National Day of Prayer. Hopefully, you find some ways to pray, meditate, or think about ways to help the world, your community, or your family.
6th – Text Idea – This is a great text to send a teen grand who is looking for a reason to make good choices for the future.
7th – Activity Idea – If you would like a new activity to do for Memorial Day this year, try sending care packages to military men and women or their families. Military.com has a list of several organizations that supply information to send these care packages.
8th – Video Chat Idea – Okay, so this one may seem a bit intimidating, but this does not have to be a big production. You could share talents with each other that are serious like playing some music on a guitar or piano. Or, you could just have fun and share some silly talents like playing a kazoo or rolling your tongue into a taco. Make it fun. Maybe you can share your love of storytelling or doing handstands.
9th – Text Idea – Here's another text to encourage your teen grands.
10th – Exploring Online – Start early in the month to explore Memorial Day – it's origins, it's meaning, and how it's celebrated and why. Explore the History. com for some info on Memorial Day to get you started. If you don't live in the U.S., see if your country has a day that is dedicated to remembering your military and fallen veterans.
11th – Quote – This quote is so true. . .and it's true of grandmother's hugs also!
12th – Craft Idea – Looking forward to Memorial Day, you may want to make some simple memorial poppies with the grandkids. I have an easy tutorial to show you how to make these – Memorial Day Poppies.
13th – Snail Mail – Here is a great way to keep in touch with your grandkids during the summer. Remember that you don't need to live far away from each other to be penpals. Here's a fun post to give you some ideas! I've also created a little packet with some penpal template sheets called GrandPals. There are 12 templates (1 for each month) plus some ideas for summer fun boxes to send along with your letters. See this week's newsletter for more details on where to get the GrandPalsTM packet.
14th- Happy Mother's Day! 💐
15th – Quote – This is a text that will remind them to be their very best.
16th – Craft – Memorial Day Wreath – This craft is super easy to do with grandkids. It's not only simple but it's pretty fast. I have a video to help you see how to do this – Memorial Day Wreath.
17th – Quote – What a great quote for what the art of mothering is all about.
18th – Play – Play an outdoor game from your childhood with your grandchildren. Remember playing Red Rover, jump rope, jacks, and hopscotch?
19th – Email – Create a Story – So, start an email chain with your grandkids who can spell. Give them a story starter, just one sentence that is the beginning of a story. Send that to your grandchild. Then have them reply to the email and have them write the next sentence or two in the story. Then it's your turn again. Add a little more to the story. Help the story takes some twists and turns so that your grandchildren have to think what could happen next. When you decide the story is at an end, you could have your grandchildren draw some pictures to go with the story and print it all out. You could even have it made into a printed book.
20th – Joke – One last joke in honor of Mothers.
22nd – Exploring Online – American Flag Day is coming up next month. It's a great time to explore the origins of the flag of whatever country you (or maybe your grandchild) live in. For those who live in the U.S., there is a great site that has facts and trivia about the flag, has questions about the flag, has flag etiquette, and tells about the origins of the U.S. flag. I got to visit this place in person a few months ago. It's a fun site for kids to explore – Virtual Tour of Betsy Ross' House.
23rd – Book Idea – As When I was a kid, I was quite the bookworm. As it goes, I have a few grandchildren who are also bookworms. It would be fun to find books with a summer theme to read with the grandkids. So, if you're grandkids live close, take a trip to the local library and read through some book jackets and maybe some reviews. You could also do this virtually with your long distance grands. Make a book list of fun books to read over the summer. My favorite was Island of the Blue Dolphins.
24th – Text – This is one of my favorite sayings from way back. It's time to introduce it to our grandkids!
25th – Video Chat Idea – Play charades or Heads Up! with your grandchildren over video chat. I'm sure you remember how to play charades. The Heads Up game is done with a cellphone. You can download the free app and start playing right away. Chances are good that your grandchildren already know how to play it. We use it when we have to wait for long periods of time with the kids (like when we are waiting for a parade).
26th – Idea Post – Build a summer boredom kit for your home. You can read all about it here at Summer Boredom Busters for Grandma's House.
27th – Quote – I think on some level we all want things to change or improve in our lives. Our grandchildren are no exception to this. Help them make this quote be a reality in their world.
28th – Joke – The perfect joke to kick off the summer!
29th – Happy Memorial Day!
30th – Quote – This is a very famous quote that you probably know. It's one of my favorites.
31st – Activity – Plant Those Sunflowers! – If you sent those Sunflower seeds to your grandkids earlier in the month, now is the time for each of you to plant them! You can keep tabs on how tall each other's plants are getting. About the time those seeds are ready to eat, the kids will know it's time to go back to school.