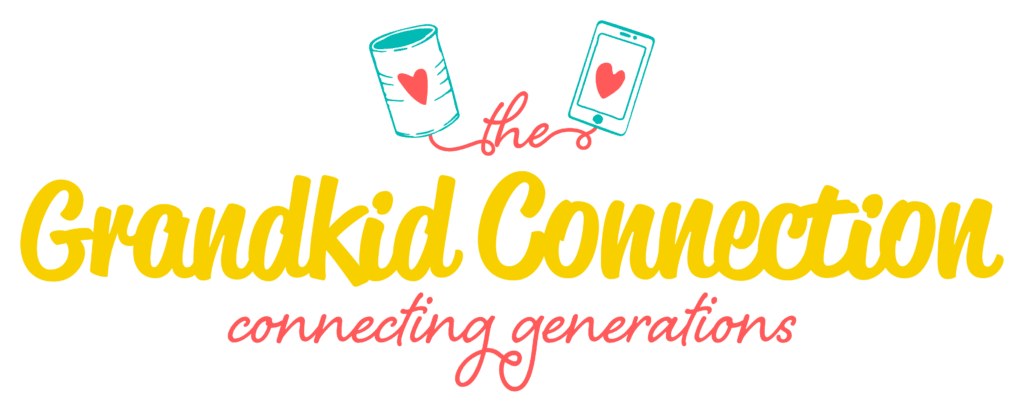 Here you will find all the resources for the activity calendar. Note that not every single day has something on it. Below, I've added links, downloads of printables, additional info, etc. for the items on the calendar, and during the month, I'll add more or updated info. It will be a continuing work in progress. For instance, if something says: Coming Soon!, that just means that I will have the entire resource ready by the date on the calendar. Or there will be times that all the dates are not on there at the beginning of the month, but more will be added throughout the month. You get the idea.
Note: To see the most updated version of this page, make sure you refresh the page each time you visit.
1st – Long Distance – Play the memory tray game. Have you ever gone to a baby shower and the hostess would bring out a tray of baby things, let you study it for about 60 seconds, and then ask you to write down as many things as you could remember after the tray was taken away? Well, this is the same. Fill up a tray of things for your grandchild to study and then write down. Get creative and have the things on the tray all relate to one theme. Or, you could really test them and make everything on the tray really random. Use fewer items for younger kids and increase the number of items for bigger kids. Then, reverse the roles and have them bring out a tray for you to remember. It might be fun to see just whose memory is better.
2nd – Quote – I chose this quote because our U.S. Independence Day is on the 4th. However, any one in any nation can appreciate this quote on freedom.
3rd – Play Idea – Water Balloon Volleyball – This is a simple activity that is oh so much water fun! Here is a fun post to check out if this is new to you.
4th – Holiday – Happy Independence Day! (If you're in the U.S…If you don't, take time to look up your own country's special day of beginning or independence and share that with your grandchildren.)
5th – Snail Mail – Did you know there are several clever ways to make an envelope? The fun part of this is that you can make it out of things you may not have thought of newspaper, wrapping paper, cardstock, or even old magazine ads. Here is a short DIY tutorial from Instructables for how to make your own envelopes. Then choose your favorite GrandPals™ letter template and send a fun, unique letter to your grandkids!
6th – Text Idea – Instead of giving you something to actually text, this is a suggestion to find a funny meme online and send it along to your grandchild. They will love that you are showing off your sense of humor. You may even get the "cool" badge of honor!
7th – Joke – I couldn't resist putting in a fire-cracker joke in honor of the fireworks from the 4th celebrations.
8th – Activity – Have a karaoke night with the grandkids. Make it extra fun by using songs from your childhood or even your favorite musicals. Just print out the words to the songs and find the karaoke music on YouTube. You can find most any song you want there.
9th – Book Idea – Last month, I introduced the idea of holding a book club with your grandchildren. I found another book that you could include. It's called Never Grow Up by Karen Kingsbury. (There are a few books with that title so make sure you click the link to get to the correct book.) This is book 2 in a 3 book series, but this book can stand alone. However, if you really like it, you could get the set. This book is simple and about a 6th grader who is given an assignment to contemplate what she wants to be when she grows up. The kids will explore with her as she goes through the process of discovering her passion.
10th – Idea Post – This is one of our most popular posts on things to do with grandkids. Explore these 4 categories of ideas and be creative in connecting with your grandkids in: Fun Things to Do with Grandkids! 
11th – Joke – There's nothing like a good ocean joke for the summer!
12th – Activity – Making yogurt pops is one of our favorite summer time activities. It's a nice cold, sweet treat along with being a healthy snack. By the way, I LOOOOVE this popsicle mold – Silicone Popscicle Molds! There are absolutely perfect for yogurt pops! You can use any recipe you want, but here is the one we use:
13th – Quote – I guess I love summer so much, this quote just spoke to me.
14th- Play Idea – Take on a Lego challenge! Over at Little Bins for Little Hands, they have some fun ideas for Lego challenges. If you have ever wondered where to get some LEGO bricks or sets for a little less, you may want to read my post about how to do just that. You can read it here: Legos for Cheap: 10 Ways to Buy Legos for Less.
15th – Text Idea – Just a little encouragement for your teen grands to not waste these wonderful summer days.
16th – Long Distance Idea – Head's Up – Find the Head's Up app on your phone. It's a must have on my phone when I'm waiting places with my Littles. When kids get bored, they get noisy and sometimes down-right unruly. So, I try to always have some solution. The Head's Up app is a trivia game that can be played anytime, anywhere as long as you have your phone. In a nutshell, you hold the phone on your forehead so the others in your group can see the word or phrase from a chosen category. The others try to give you clues so you can guess the word or phrase. You try to guess as many as possible in 60 seconds. We have loved playing the Disney ones while waiting in those long lines at the park! Use this same game over video chat with your long-distance grandkids. Just hop on Zoom and take turns helping each other guess the words. This game can be short or long depending on the attention span of your grands.
17th – Activity – Sensory Bins – You can make a sensory bin out of just about anything! You can put small dinosaurs in a bin of sand and let them dig. You can fill a bin with water and add small toys, bubbles, or anything that is water-proof. (I recommend you playing with that one outside.) Again, our friends at Little Bins for Little Hands do sensory bins so well! Check out all their ideas.
18th – Quote – Immortal lyrics from George Gershwin.
19th – Legacy Idea – Family Time Capsule – In our ongoing efforts to help you connect with your family and leave your legacy, we have a fun idea that might just be tremendously valuable to your family in the years to come. Why not do a family time capsule? Here's a great article from legacyproject.org to help you get started. Did you know that you can get a time capsule from Amazon that you can bury?? Who knew?
20th – Joke – Some more summer humor.
21st – Craft – Making pinwheels is fun and easy! Here is a video I made to keep things simple for you. There is a template below if you would like to use it. (Video coming soon!)
23rd – Activity – State Fair – I think that you can find state fairs in each of the 50 states in the U.S. You will have to research the place and time for your state. For those of you in other places around the world, they may have the equivalent of our state fair in your area as well.
24th – National Cousins Day – I can't think of a better reason to hold a weekend Grandma Camp (or Cousins Camp) with all the grandkids! If nothing else, have a cousins get-together on this day so they can enjoy one another's company.
25th – Snail Mail Idea – If you are going on vacation this year, we have a fun suggestion. No matter where you go, you can buy postcards from the area, and get them the very first day if you can. Depending on how long you will be gone, buy a postcard for each day and send one a day to your grandchildren. It will make a fun connection as they will (hopefully) receive the postcards in order, one each day. They will probably still be receiving postcards after you have arrived back at home. This will also help you preserve the memory of your trip.
26th -Quote – This quote is a tribute to my dislike of shoes! 🤭
27th – Exploring Online – If you haven't explored the Google games online, you're missing a fun experience. Head on over to this site where there round of some of the fun Google games from the past!
28th – Text Idea – Let your grandchild know that you are interested in what's going on in their life. But, it's best to keep it positive.
29th – Joke – A little corny, I know.