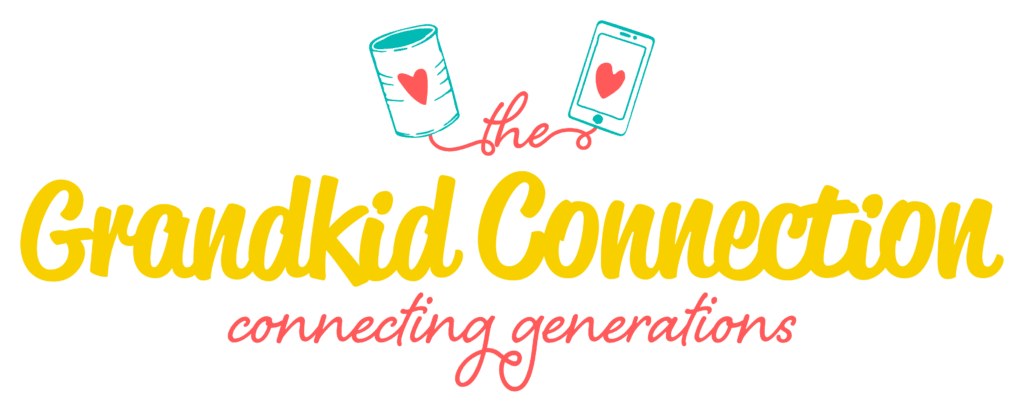 Here you will find all the resources for the activity calendar. Note that not every single day has something on it. Below, I've added links, downloads of printables, additional info, etc. for the items on the calendar, and during the month, I'll add more or updated info. It will be a continuing work in progress. For instance, if something says: Coming Soon!, that just means that I will have the entire resource ready by the date on the calendar. Or there will be times that all the dates are not on there at the beginning of the month, but more will be added throughout the month. You get the idea.
Note: To see the most updated version of this page, make sure you refresh the page each time you visit.
1st – Idea Post – Grandparents Day Activities – This post – 27 Grandparents Day Activities – has some great ideas to bring your family together with fun family activities.
2nd – Quote – This quote seems appropriate for the beginning of a new school year.
3rd – Joke – A little school humor.
4th – Labor Day – If you're in American, enjoy your day off and do something fun with your family.
5th – Snail Mail Idea – Alphabet Postcards – This snail mail idea is great for toddlers and younger children. . .although, you can adapt it for older kids. The idea is to send a postcard to your grandchild(ren) – one for each letter of the alphabet. If you want to do it for small children, send a postcard with a large letter A on it along with several pictures, words or stickers that begin with the letter A. Send a postcard every 2 weeks and this activity will last a whole year. If you want to do this with older children, use each letter of the alphabet to put words that describe your grandchild. Use words such as Amazing, Awesome, Agreeable, Amusing for A. Or Beautiful, Brainy, Bouncy, Bashful, and so on.
6th – Text Idea – I When your grandchild needs a boost in self esteem and to know that he/she is valuable to you.
7th – Craft – Book Marks – An easy craft to do with even small children. There is a printable below that the kids can color and then they can add cute tassels. Here is a tutorial on how to make a tassel for your bookmarks.
9th – Activity – Discuss a National Tragedy – So this is a different kind of activity. Most people tend to remember where they were and what they were doing when a national tragedy occurred. For me, the attacks on September 11th (which is coming up) are still very clear. I also remember the morning that the space shuttle Challenger blew up. I also remember the day Elvis died. I recently discovered that my grandchildren love hearing details of the day these things happened, how I felt when I heard the news, and all about the events that followed.
10th – Grandparents Day
11th – Long Distance – Starting a private FaceBook group is really easy. It might be fun to start a family-only group to keep up on news and share pictures. The advantage of this is that you can make sure that everyone in your group sees your messages and posts. You can also make the group private so it cannot be seen or accessed by any unauthorized persons.
12th – Joke – Still one of my favorite kid jokes.
13th – Quote – Love this quote.
14th – Book Idea – I'm Worried by Michael Ian Black – Here's a cute little book to help your grandchild if he/she is feeling anxious or worried about anything. Some kids get a bit anxious when it's time to go back to school. This book about a little girl, a worried potato, and their friend, pink flamingo. It's an easy-to-read picture book that is great for those little ones with fears.
15th – Text Idea – Find a fun GIF to send to your grandchild. They have them for just about every occasion and non-occasion under the sun.
16th – Game – Azul – We have a new game around here. It's called Azul. It seems a bit complicated, but it's really not. It's fun to play and builds strategy skills.
17th – Activity – Cook S'mores and Tell Scary Stories – With summer coming to a close, it's a good time to have that last summer evening of s'mores and stories.
18th – Quote – An awesome quote for any time of year.
19th – Legacy Idea – Heirloom Item – Record a video of you talking about a family heirloom. It would probably be more fun to have someone record while telling your grandchildren about the item and letting them ask questions.
20th – Craft – Back-to-School Frame – With the beginning of school traditionally comes some new photos. Some will be from mom taking pictures the first day and some will be the professional ones they take in school. Make this quick and easy frame to hold one of those photos.
21st – Exploring Online – Play Chess online together. Check it out at chess.com to play online, against a computer, or to learn.
22nd – Snail Mail Idea – Paper Clip Copters & Decorated Paper Clips – These little paper clip copters or the decorated paper clips are perfect for sending to your grandkids in the mail. They fit nicely into an envelope. Everyone needs a fun paper clip now and then – whether it's to play with or to hold papers in place.
23rd – Joke – As a volunteer music teacher, this joke was super cute to me.
24th – Game Idea – Rock-Paper-Scissors-Lizard-Spock – The Likely you've played Rock-Paper-Scissors. Well, this just adds a bit of a challenge to the game. In case you need the specifics, check out the rules here . If you really want a challenge that will probably hurt your brain, take a look at the multiple options for this game!
25th – Text Idea – Sometimes all they need is a little encouragement.
27th – Idea Post – Fall Fun & Games – With the Fall season upon us and Halloween coming sooner than later, here is a great post for some fun and games for the season.
28th – Quote – Probably one of my favorite quotes from Walt Disney.
29th – Joke – One last joke to start the school year.
30th – Video Chat Idea – Puppets & Stories – Get a book and use puppets to tell or read the story. If you have puppets, then you're all set. If not, there is a great set of finger puppets on Amazon that aren't too expensive and would be easy to store. I actually prefer finger puppets for story-telling over video chat.