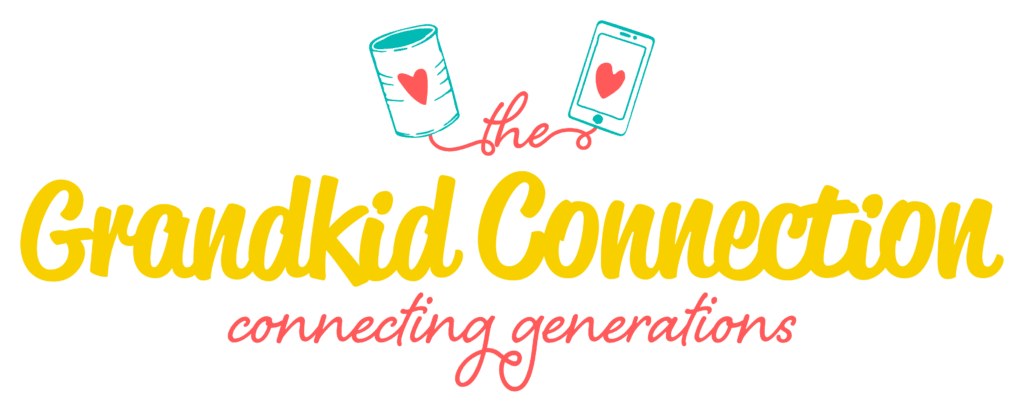 Here you will find all the resources for the activity calendar. Note that not every single day has something on it. Below, I've added links, downloads of printables, additional info, etc. for the items on the calendar, and during the month, I'll add more or updated info. It will be a continuing work in progress. For instance, if something says: Coming Soon!, that just means that I will have the entire resource ready by the date on the calendar. Or there will be times that all the dates are not on there at the beginning of the month, but more will be added throughout the month. You get the idea.
Note: To see the most updated version of this page, make sure you refresh the page each time you visit.
1st – Quote – Golly! I love the hot chocolately mornings the very best! And, I love Winnie the Pooh!
2nd – Snail Mail Idea – Everyone loves a care package, but these "scare" packages are perfect for a Halloween treat for your grandkids. Check out the post with all the ideas here – Halloween Care Packages for Grandkids.
3rd – Text Idea – This text is a great way to support your grandchild when they are brave about something hard.
4th – Craft – Paper/Plastic Cup Ghosts w/light-up noses – These little ghosts are a fun Halloween craft. You can use either the heavy paper cups or plastic cups. They both have their pluses. The items to make these are easy to get and easy to work with. So, even the littlest grands can make these. Here are the instructions – Paper Cup Ghosts. These are so stinkin' cute!
5th – Joke – Just a little joke to kick off cold season. Ha ha!
6th – Activity – Sidewalk Chalk Obstacle Course – This is a great way to get outside and enjoy what's left of the last bits of warm weather. Although, you could still get outside even if you have to bundle up a bit.
7th – Long Distance – Help with a School Project – As my grands are getting older, they are being assigned more and tougher projects in school. Offering help to the teen grands can be invaluable. They may need help with choosing or planning their project. They may need help with research. They may need help with writing up the written portion of their project. Whatever it is, you can at least be the one for them to bounce ideas off of. It's a great way to show your support for their education.
8th – Game – Roll the Bones & Battling Bones – Here are a couple of games that are fun for Halloween time. Both games are good for young kids up to adults. Easy to learn and quick to play.
9th – Book Idea – 5-Minute Halloween Stories – This is a collection of short Halloween stories from your favorite Disney characters. These would be great for your younger grandchildren. Although, the older ones who like Disney may like them as well.
10th – Quote – Great quote, right?
12th – Idea Post – Holiday Movie Party – A fun tradition to do with your grandchildren is to start planning some movie-themed holiday parties for them, using their favorite holiday movies as inspiration. Sound like fun? You bet it is! Check out this post for ideas.
13th – Text Idea – Encourage good character traits in your grandchildren. Send them a text to tell them how proud you are of them.
14th – Joke – Perfect joke for the Halloween season.
15th – Legacy Idea – This is an easy activity to do with the grandkids. The kids will love to hear what Halloween was like when you were a kid. Try to remember some of the costumes you wore. If any of them are characters that aren't around anymore, see if you can find a picture of one of them on the internet. The kids will love it!
16th – Craft – Bat Corner Bookmark – This is a simple craft and fun for Halloween Check out this post for the easy peasy instructions.
17th – Snail Mail Idea – Halloween Stationary – Get some orange paper and put some fun Halloween stickers on it to make your own stationary. Or we have some cute Halloween stationary below. Check out the free printables below. (Click small link on the bottom of each stationary page to download.)
18th – Joke – Okay, so this is my favorite Halloween joke of all time!
19th – Activity – Monster Mash – Have a fun party night with the grandkids. Why not make it a Monster Mash? Check out our Monster Mash Theme Night packet OR just get the kids together and do your own thing!
20th – Idea Post – Non-Candy Treats – So, let's talk about some substitutions for Halloween candy. What can you give your grandchildren as an alternative to the traditional Halloween sugar fest? Check out this post with ideas for non-candy treats – all 13 of them!
21st – Quote – Boy! Isn't that so true!
22nd – Joke – Makes me hungry for Boo-berries Cereal. LOL!
23rd – Video Chat Idea – The High-Low Game – This easy game needs no pieces and no prep. Now, that's MY kind of game. Get on video chat and compare your day with your grandkids. Here are the rules for this easy peasy game.
24th – Exploring Online – Haunted Tour – This will link you to a page full of haunted houses, cemeteries, and other spooky tours. This will be most appropriate for the older grandkids.
25th – Game – Don't Eat Pumpkin Pete – This is a simple game where you can eat and play at the same time. We have a printable game board for you below. (Click on the small link below the game board to download.)
26th – Quote – One of autumns' greatest pleasures.
27th – Activity – Pumpkin Painting – Get some small mini pumpkins and have a painting party with the kids. The small pumpkins are not overwhelming and won't take a long time. Get some acrylic paints and foam brushes and you'll have an activity that the kids will love!
29th – Activity – Gratitude Tree - We do this activity every year in our family. There is not a better way to spend the month of November than in gratitude and counting your blessings. Put up a tree in your house and have leaves for family members and friends who visit your home to write on. They can add one or more things that they are grateful for. Before you know it, your tree will be full of blessings for people to reflect on. Here is a tree with leaves or you could just make your own.
30th – Text Idea – Reassure your grandchild that he/she is wonderful just being who they are.
31st – Happy Halloween!