15 Family Christmas Gifts That Everyone Will Love
Christmas is a time for family, friends, and of course, presents! If you're looking for the perfect gift for your loved ones this year, look no further! We've put together a list of 15 family Christmas gifts that will make everyone happy. From toddlers to teens, we've got you covered! So scroll down and take a look at our picks. We promise you won't be disappointed!
Pick and Choose to Create the Perfect Family Christmas Gift
Under each suggestion comes ideas to enhance the gift. Perhaps, we forgot some great idea to go with the gift. In that case, please share those ideas in the comments below. You certainly don't have to include all the items in the list either. You may want to get just the main gift suggestion.
Whatever family Christmas gift you decide on, just create the perfect group gift to fit the family as well as your budget.
Here's Our 15 Suggestions for the Perfect Family Christmas Gifts
NOTE: We have linked products based on our personal use of that item or their rating. We have used the majority of these items. However, we couldn't always find the exact product so we did a little research and made our best recommendations. Please check ratings and read reviews to make the best choice for your situation.
*This post may contain affiliate links. All this means is that we get a small commission at no additional cost to you if you click through to the product. Please see our disclosure page for more details. 
#1: We All Scream for Ice Cream!
Ice cream is a universal delight! There aren't too many families that don't eat ice cream, frozen yogurt, or some other chilly treat. Shoot, we even eat ice cream while sitting by the fire in the winter. Ha ha! Here is a great suggestion for the ice cream lover on your list. We've included lots of possibilities with this one. Pick and choose to create just the right gift for the ice cream lovers on your list.
Grocery Store Gift Card – give a gift card so your receivers can buy ingredients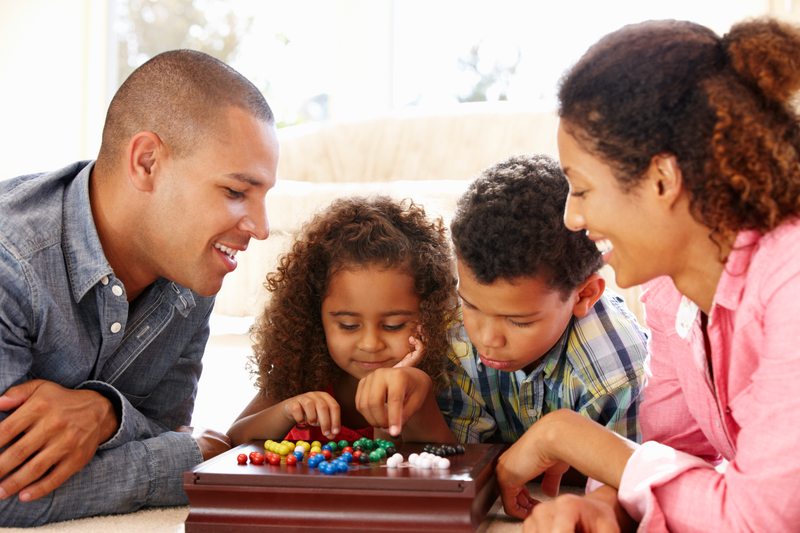 # 2: Family Game Night
There are often so many family memories that surround fun family game nights. Give the gift of fun and games this Christmas by starting with a fun game that your family may not necessarily buy for themselves. This is a great gift idea if the family has teenagers. Don't forget the littles people who may just be observing. Make sure you have treats for them!
# 3: Family Night at the Movies
Bring the movies home with all the extras – popcorn, candy, soda, the works! Or maybe you want to gift them a night out at the movies. Either way, movies bring families together. So, give a favorite movie or a gift card for theater tickets. But. . .don't forget those "extras."
# 4: Music, Music, Music
Music brings lots of fun to a group, but actually playing gets the group involved! Many electronic keyboards have preprogrammed music or maybe there are some future musicians in the group. We found that ukuleles and colored bells are easy enough for most the family members to play even when they don't read music or know how to play an instrument.
Handbells – Merry Bells – Use nanalandcoupon for 10% off
Songbook with easy music (Disney, showtunes, children's songs, popular music)
Short music course for that instrument – check local music stores or find one online
# 5: Karaoke Fun
If playing an instrument is not your thing, try singing. Everyone from the kids to teens to adults will love getting to be a "star" as they sing to their favorite music from any era and any genre. Below, there are suggestions for where to find karaoke tracks to sing to.
Suggestions for music – You Tube, Free karaoke app, karaoke software, karaoke websites
# 6: Hot Stuff
Of all the gifts my hubby has ever bought for me, my electric kettle probably gets the most use from the most people in my family. Everyone who comes over asks to use the kettle. Whether they want hot cocoa, tea, or to use it for cooking a Sunday side dish, it's the preferred method of heating lots of water. Add some fun mugs and mini marshmallows to round out the perfect cocoa gift.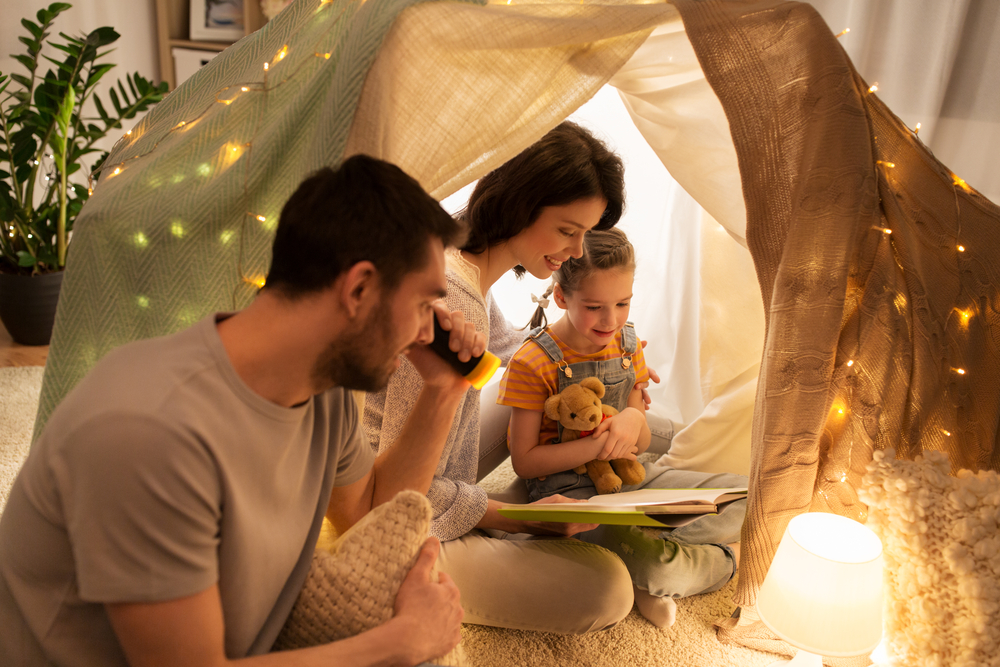 # 7: Family Book Club
When considering family Christmas gifts, don't forget the readers on your list! You can choose one book for everyone to read together or maybe try a series that are family favorites. Add some fun booklights for those night owls in the family. You could choose to give the family a gift card to choose their next book when the one you give them is finished.
Book (one to read as a family) OR
Book Series – A couple of my favorites that are family-friendly (Michael Vey, Kingdom Keepers)
Gift card from Barnes & Noble or Amazon
# 8: Donuts Anyone?
Who doesn't love donuts? A really fun treat for everyone in the family! Mini donuts are a great way to please everyone's taste. Gift some fun toppings and frostings to add them to plain donuts. Include a donut cookbook so those who receive your gift can make new creations each time they use the donut maker.
Toppings to decorate with – sprinkles, chopped nuts, etc.
# 9: Family Mugs
Family Mugs – Check these out from this Etsy site.
Could include assortment of teas, and hot cocoa and fixings (see "Hot Stuff" above)
# 10: Know Your Family Tree
Tracing family roots is a great way to strengthen your family. Learning about who you are and where you came from are questions that many people want answers to. Finding ancestors can be a thrilling adventure. This gift makes for a solution to one of life's greatest mysteries.
Small black & white family photos
# 11: Family Art
Personalized family portraits are a very special gift. There are a few different types of these portraits. Some are just illustrations of each family member with their names underneath. One that turns out really beautiful is where they take an actual photograph and turn it into a watercolor of that photo. Take a look at the link below to get an idea of what is available.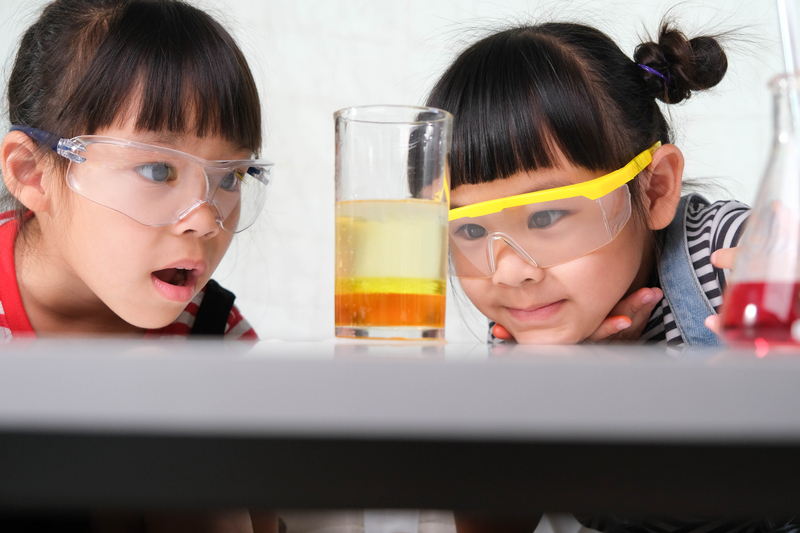 # 12: Science Lovers
Could one of your family Christmas gifts be a gift for lovers of science or experiments? Some families love their activities to be educational in nature. Science often gives new ways to look at the world around you. A science package makes the perfect gift for those with curious minds.
Some of the common items to help do the experiments
# 13: Wake Up and Smell the Roses
Don't you love when you go into your home and it has the smell of something wonderful?? Give the gift of all kinds of wonderful smells that give a home that welcoming feeling. An essential oil diffuser along with some different oils can be a gift that can make a house a home.
*I'm not a affiliate for DoTerra oils but they are the ones I use. You may have another favorite.
# 14: Family Drive-in
Create a family drive-in theater for that family on your list that loves movies and long summer nights. If you include everything from the screen to the treats, the only thing missing is the backseat. Check out the link below for how to make fun little cardboard cars for the youngest of movie-goers.
#15: Who Wants S'more?
Gooey marshmallows and melted chocolate. . .it doesn't get much better than that. Or can it? What if you didn't have to wait for the summer months to enjoy those warm, sticky treats? Give an indoor S'mores maker along with all the fixin's to bring a little bit of sunshine inside on a cold winter day.
Square Marshmallows for S'mores
Graham Crackers
Chocolate Bars
Conclusion
So there you have it, 15 family Christmas gifts that the whole family will love! I hope this list has given you some ideas and inspiration for gifts that your whole family will enjoy. Just keep in mind the ages and interests of the whole family. . .especially don't forget those teenagers. There are only a few more precious years before they find their independence and leave the nest.
And do you know what the best part is? All these things can be found online so you can shop without fighting the crowds or bad weather. In addition, you may be able to save on shipping charges as well!
Be sure to check out all the links to products so you can get started on your shopping today!
Happy holidays!