Long-Distance Teenage Grandchildren: Creating Lasting Relationships
Maintaining close relationships with long-distance teenage grandchildren can be a challenge for grandparents. Too much distance and not enough time often make it difficult to stay connected, but there are ways to bridge the gap and keep those bonds strong. With the right strategies and a little dedication, it's possible to maintain strong relationships with teenage grandchildren even when you're separated by distance.
There are several things that can help with staying connected. Advances in technology, such as video calls or Marco Polo videos help with both time and distance issues. Then there is always the good, old-fashioned snail mail stuff like letters and sending care packages. . .which I hope, never go out of style.
In this article, we'll talk about the importance of communication in strengthening relationships between grandparents and teens even when they are far apart.
The Benefits of Staying Connected to Long-Distance Teenage Grandchildren
Staying connected with long-distance teenage grandchildren is not only beneficial for you as the grandparent, but also for your grandchild.
Establishing lasting relationships with grandchildren who live far away can help create a strong bond between the two of you and give you a sense of purpose and pride in your contribution to your grandchild's life. It can also provide a sense of comfort and security for your grandchild, which can be especially beneficial during difficult times. Heaven knows they need as much support as they can get with this crazy world we live in.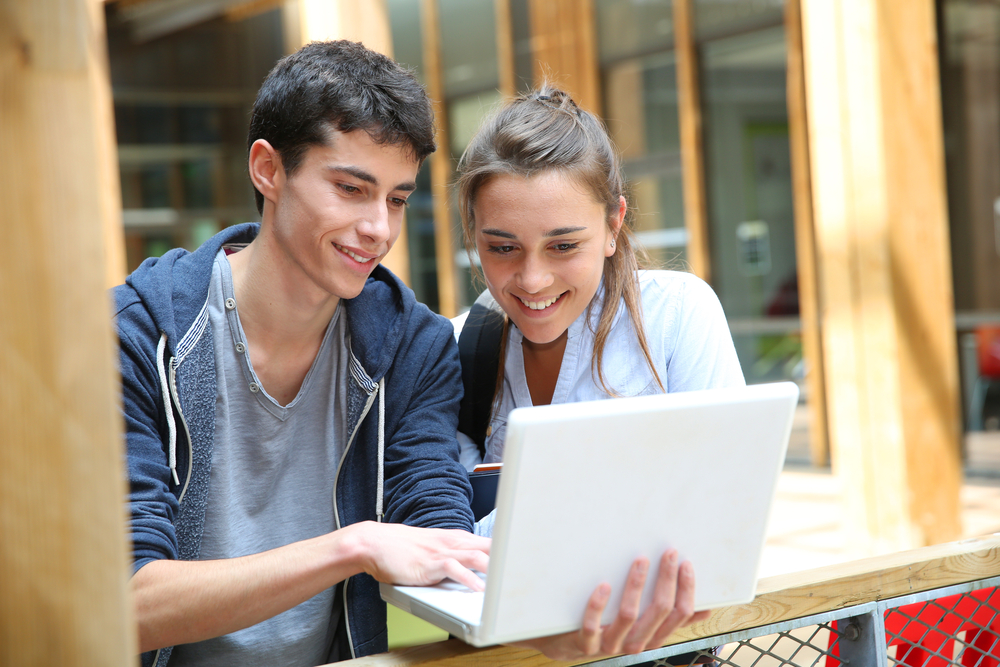 1. Use Technology to Stay Connected to Your Teenage Grandchildren
I'm so honored to be included in the contacts on the devices of my teen grands. . .even the ones that are long-distance. We love to text, send messages, and of course, call. I love being in contact with the kids. But for my long-distance grandchildren, technology is about the only thing that keeps me connected to them most of the time.
Using technology to set up regular times to connect with one another along with the occasional spontaneous call or text, makes staying connected easier than ever before. As we all know, teenagers communicate best through some kind of technology.
Video calls and messaging apps like Zoom, WhatsApp, and FaceTime allow grandparents to have face-to-face conversations with their grandchildren from anywhere in the world. One of my favorites is Marco Polo. It allows you to send a short (or long) video to your grandchild. Then, they can watch the video when they have time and respond on their timetable. So, if your grandchild is in school or at practice or with friends, they can watch the video when it's convenient. You can continue to send videos back and forth until the conversation is done. So, face-to-face or one at a time, it's really a matter of what works best for you and your grandchild.
Even snail mail has received a technology update with email. I noticed that some of my grandchildren are more comfortable with typing over handwriting letters. If that's the case, jump into becoming email "pen" pals. I just call them "GrandPals". . .whether it's through traditional mail or email.
Most of the techy communications are not difficult to use. However, don't hesitate to ask those grandchildren for a little advice if needed. Speaking of getting advice from your grandchild, talk to them about the best way and how often they are comfortable connecting. If you try to be too invasive, they will just tune you out. Remember, you're competing with a lot of technological distractions in their life. Remind them that your relationship is important but let them know that you respect their time as well.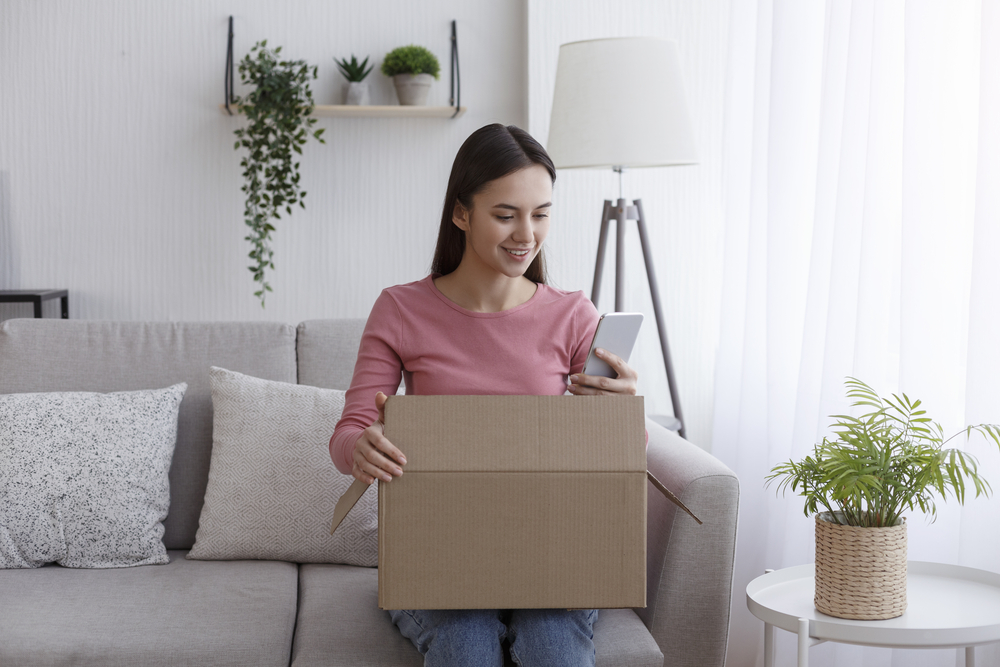 2. Even Teenage Grandchildren Love Snail Mail & Packages
Most kids love receiving snail mail! To them, it's a bit of a novelty. It's different and gives them something to look forward to instead of having that instant gratification that we all so desperately seek these days. So, in a way, traditional mail will help them develop a bit of patience. Win-win, right?
With younger children, becoming pen pals is a way to help them with their writing skills. Sending letters or postcards is a great way to start. However, when it comes to teens, unless you've established a letter-writing relationship when they were younger, it may be tough to get them to start writing now. So, if you write a letter or send a postcard, don't expect too much in return. . .but don't let that stop you.
It might be nice if you write a letter expressing your excitement for what's in their future. For instance, if your grandchild is going to high school or college, write to them and bolster their confidence in their new adventure by pointing out all their talents and skills that they've acquired.
Sending care packages is another way for grandparents to show their grandchildren how much they care despite being far away. Care packages are thoughtful and meaningful, and can include items such as personalized gifts, books, candy, or even a handwritten letter.
Kids of all ages love to get things via snail mail. Think back to when you were a kid. Getting letters or cards was exciting but getting an actual package could make your week! This is a great way for grandparents to stay close with their grandkids despite the miles between them.
3. Set Up Regular Visits with Your Long-Distance Teenage Grandchildren
When possible, setting up regular visits with grandchildren who live far away is another great way to stay connected. Visiting in person gives grandparents the opportunity to spend quality time with their grandkids, build relationships, and create lasting memories. Even though it may be difficult to navigate the travel for one reason or another, do what you can, when you can.
If you can't travel, try setting up regular visits with those teen grands through technology or any means that you can connect with. Actually put your visits on the calendar so other things don't take priority over your grandchildren. Let them know that they are important. Teenagers can sense when you are simply "fitting them in" or if you are distracted.
4. Open Communication is Key to Strengthening Relationships With Teenage Grandchildren
Open communication is key to strengthening relationships between grandparents and their long-distance teenage grandchildren. Talking about everyday activities, events, successes, and struggles can help keep the bond strong even when separated by distance. You should also encourage your grandchildren to talk openly about their lives and ask questions to make sure they are doing well.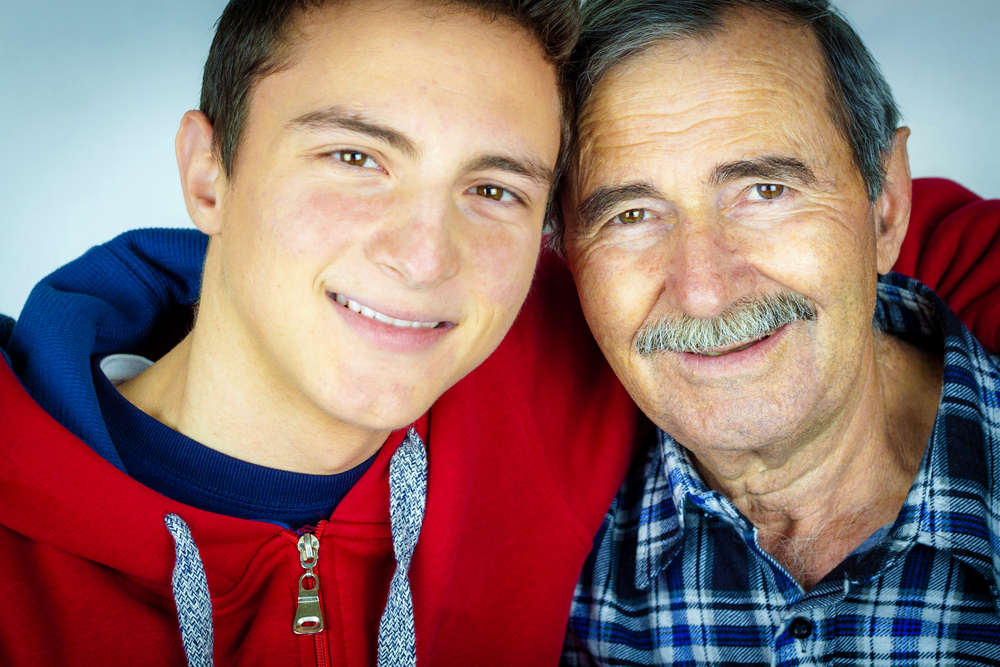 Conclusion
In conclusion, staying connected with long-distance teenage grandchildren can be a challenge for grandparents. However, with the right tools and dedication, you can bridge the gap of distance and create lasting relationships with your grandchildren.
Technology such as video calls or letters, sending care packages, setting up regular visits, and open communication are all great ways to create lasting bonds and keep in touch with your long-distance teenage grandchildren.
It's important for you to remember that even when you're miles apart, the bond between you and your grandchildren can still remain strong. Staying connected will not only benefit you as a grandparent, but also your grandchild, making it a rewarding experience for both of you.